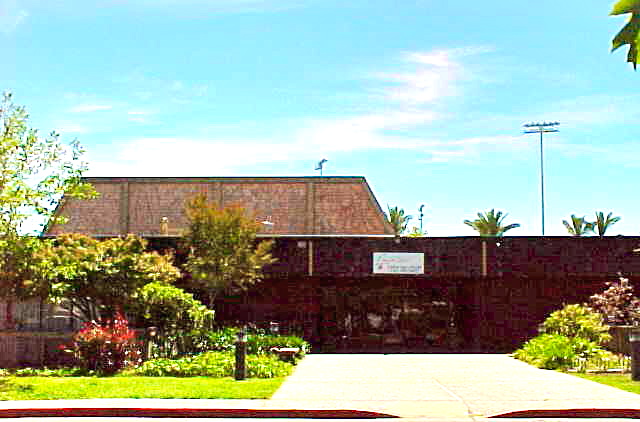 618 B Street, San Rafael, CA 94901
(415) 485-3348
Youthful Hearts class fees vary according to frequency of attendance.
(View Fee Schedule.) Call or visit the center for more registration info.
The San Rafael Goldenaires Senior Citizen Organization (sponsored by the city of San Rafael Community Services Department) is a Recreational Club for Seniors that meets in the heart of downtown at the San Rafael Community Center (fully accessible). The club is quite active, and an opportunity to meet other people. Fee: $30 per year plus optional name badge for $7. As of early 2011, you must be at least age 62 to participate in the Goldenaires exercise program and other programs. This is a requirement for maintaining non-profit status for this senior organization.
Classes include exercise, wood carving, painting, mahjong, writing, bocce, bridge, monthly movies, Great Discussions book club and a crafts boutique. Special events include monthly trips around the Bay Area, Reno, Tahoe, Indian Casinos, Broadway theatre productions, extended tours throughout the state, country and Europe, weekly Bingo games, monthly business meetings, special luncheons, dinner dances, and a craft fair.  You may call and request a brochure.
Office Hours:  Mon–Thurs 9am-4pm, Fri 9am-3pm.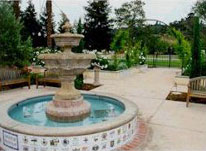 This is the lovely Lonatese Garden patio, which is right outside our exercise room! Many of the ladies meet here for social time before or after class.
Directions to the San Rafael Community Center:
Click on the red pointer within the map if directions option is not showing.
View larger map