Are you tired of feeling frustrated, depressed, confused or stuck about your current health challenges? Are you ready for a holistic approach to your health care that doesn't just relieve symptoms but clears the inner stress that is blocking your natural healing so you actually GET BETTER? How would it feel to receive caring, ONE-ON-ONE support and trustworthy, skillful guidance that is customized for your personal needs? This is where I come in…your personal coach. I can help you!
Through my own artful blend of EFT Tapping and other state-of- the-art mind/body healing techniques, along with specialized fitness training tailored-made for you (if needed), I can help you get your health on the right track so you can more fully enjoy your life! And you can start with where you are right now. No judgement. How much is your mental, emotional and physical health worth to you?
Free Phone Consultation
If you're interested in working with me one-on-one, or if you have any questions, contact me and schedule a free 20-minute phone chat. Call (707) 642-3603 or click here to use my Contact Page. All sessions are confidential and scheduled in advance.
One-on-One Session Details
I am available to work with clients one-on-one, in-person in Vallejo, CA. I also conduct sessions over the phone and by way of online video chat (Skype, Zoom or FaceTime) with clients in most English speaking parts of the world. Because I am trained in cutting edge mind-body tools, we get a lot of quality work done in a short amount of time. These remarkable and proven Emotional Freedom Techniques often work much faster (and are therefore cheaper in the long run) than traditional talk therapy. PLUS, they provide complementary support to your other health care practices and can dramatically enhance the effectiveness of them.
How Many Sessions?
You may work with me regularly or on an as-needed basis. You will feel better after your first session, and this may be enough to help you get on track. However, if you have a longstanding, deeply-seated issue, several sessions will very likely be needed to experience the kind of healing that really begins to make a measurable difference in your life. Therefore, I offer discounted packages for the best results.
How Long Do Sessions Last?
My sessions are typically 90 minutes so that we can get a lot accomplished together. However, it is possible that sessions can be as short as 60 minutes once some good momentum has been gained, especially if you practice at home in-between sessions. If you are new to EFT Tapping, I will teach you how to do the basic form so you are empowered to use this amazing healing tool for your own longterm self-care. (Your first session will require 90 minutes.)
Trial Session
You may wish to purchase just a single session to experience what my EFT Coaching will do for you. And if you decide to continue on with me, you may apply that cost toward a discounted package if purchased within 7 days of your first session.
One-on-One Session Fees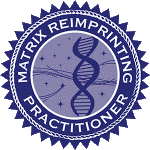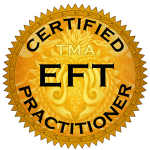 Single Coaching Sessions:
Free consult for new clients (2o minutes)
Single session, 60 minutes, $95
Single session, 90 minutes, $140
Discounted Coaching Packages:
Package of 8 hours of coaching, $680, $85 per hour (save $80)
Package of 15 hours of coaching, $1200, $80 per hour (save $225)
Forms of Payment
(Payable in US Dollars.) I accept Cash, Money Orders, PayPal, Visa, MasterCard, AMX and Discover Cards. (PayPal is offering zero-interest, 6 months financing.) Those who pay with a check or money order will receive a 3% discount on their session fees. Checks are accepted with the following guidelines: Make checks payable to Jeanette Logan. For new clients, checks must be received and processed before the scheduled session. For returned checks, there will be a $25 processing fee.
Special Offers
In-Home Sessions
If you live in San Rafael, Novato or Vallejo (California), I will meet with you in your home, if that is what you prefer, for an additional $10 travel fee per session. Outside of these areas, the travel fee will increase based on total round trip miles. There is no additional charge if you meet with me in my Vallejo home office or if we connect via phone or Skype.
Special Offer to Class Members
If you are currently enrolled in one of my Youthful Hearts Fitness Classes then you will pay only $80 per hour for your first three private sessions, without having to commit to the 15-hours package. (Please note, your first session will require 90 minutes, $120,)
Phone & Skype Details
If we're going to work on the phone, I pay for all phone charges within the United States including Alaska and Hawaii. Please use a headset or speaker-phone so your hands are free to tap on various acupressure points. It's really very easy. I'll call out the points to tap on as we go along and guide you with what to say. If you are new to EFT tapping, I'll send you a tapping chart for reference during our sessions and for your home practice.
Skype is a free video phone service on the internet. (You need a computer, webcam and internet connection.) It's an easy, convenient and highly effective way to do transformational work while being at home. Skype sessions are just as good as in-person sessions because we can see each other on the video call. Currently, about 50% of my sessions are conducted using Skype. (Click here to learn more about Skype and download the free service.)
Session Preparation
Please take a few minutes to fill out my confidential Intake Questionaire and Informed Consent which I will send to you if you are interested in booking a session with me. I will need to have those forms sent back to me before our first session. Also, plan to dress comfortably and have water, pen, and paper with you during our meetings.
Cancellation Policy
I request that you make your scheduled calls a priority. I'm only available for a limited number of private sessions each week. When you schedule an appointment for a paid session, I make a commitment to reserve that time to support you. On the rare occasion when you need to reschedule, please let me know at least 24 hours in advance. This way I can offer another client your session time. Except in the case of an emergency, you will be charged for last-minute cancellations or missed calls. Clients that are over 15 minutes late will receive a shorter session for the full price. Thank you for respecting the value of my work and time.
Click on these pages for more info:
Please Note: I am not a licensed health care provider, counselor, or psychotherapist. I offer my services as a self-help educator, natural wellness coach and fitness trainer. I do not diagnose or treat illness, disease, or psychological problems. EFT, Matrix Reimprinting and Energy Medicine Exercises are not a substitute for professional health care, but are considered complementary techniques. Information provided in this website is for general education and not intended to replace qualified medical or psychological advice.