Why I Hated Exercise and What I Did About It
When I was younger, I did not like the way I looked. I had a long list of reasons why I hated my body. After high school, my sole motivation to exercise was my intense desire to change my appearance. I had no real concern about my health at all. I would force myself to attend a fitness class or go to the gym, but mostly I just did not feel like doing it. Sometimes I would get so down on myself that I would opt to flop on the couch, watch TV and eat junk food instead. I would say to myself, "Why bother?" Of course, this only made me feel worse, and a vicious cycle would ensue. One thing for sure, punishing myself was not bringing me the results that I longed for.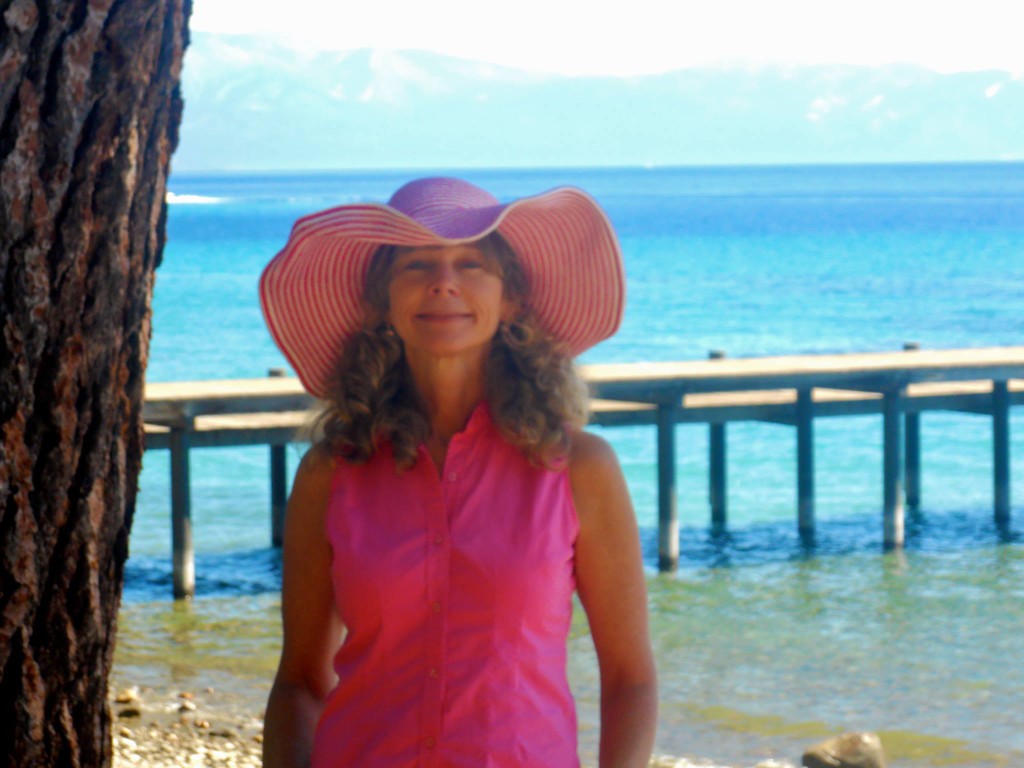 Eventually, I felt compelled to work on my inner self. I needed to unravel my own knots of self-rejection so that the genuinely self-caring part of myself could emerge and awaken. "She" had been buried a long time ago. I reached out for support and chose to explore the layered workings of my own critical thoughts and perceived limitations. I started a practice of listening to and expressing my deeper feelings about what I really wanted and why. (All of which I still do to this day.) This invaluable mental/emotional/spiritual journey began to transform my relationship with myself, and as a result, my approach to exercise, eating and LIFE changed dramatically.
I stopped making myself do HARD workouts (they made me way too sore and sometimes injured me), and I started choosing forms of exercise that were kinder to my body. I also stopped making myself work out longer than I really felt like doing. Instead of trying to change the way that I looked, my primary incentive to exercise became to help myself feel genuinely good inside, emotionally and physically. I discovered that exercise did not have to hurt me to help me, and I became more naturally inspired to take better care of myself. Exercise started to become fun! Wow.
Why I Became A Fitness Instructor, EFT Practitioner and InterPlay Leader
Through the years, this nurturing approach to my own fitness has helped me develop a trustworthy friendship with myself that is very gratifying to experience. Though I am a work-in-progress like everyone else, I'm much healthier now and more self-respecting then I was when I was younger. My own personal challenges and growth experiences, along with my passionately pursued in-depth studies, have brought me an acquired and developing wisdom that I truly enjoy sharing with others. My enthusiasm about helping others tap into their own true desire to take better care of themselves from the inside/out is what inspired me in 1994, at age 30, to become a certified fitness instructor, and more recently at age 50 to become a certified EFT (Emotional Freedom Techniques) practitioner. And, even more recently at age 53, because I love it so, I became a certified InterPlay leader! 😃💃🎶💕
I was drawn to work with older adults because, for one, I had always felt a special fondness for them, and also many of them wanted and/or needed a gentler, more mindful approach; which is what I wanted to offer. It was a match made in heaven! And still is. I'm so grateful to have the opportunity to support men and women age 50 and up* with maintaining and improving their health and wellness. It is very rewarding work as they have enriched my life in countless ways. Without a doubt, life becomes a lot more fulfilling when we plug into our own truthful knowing and follow our natural joy. It's working for me, and my adventure continues!
Be well,
Jeanette Logan
*(Currently my class members range in age from 50-98. How cool is that!)
Read more:
My Education & Experience
My Mission