I borrowed this senior comedy video from a website called Big Geek Daddy. It's hilarious entertainment and I hope you'll take a few minutes to watch it. Remember…laughter is the best medicine! "It's another funny skit from a retirement home showing that just because you get old doesn't mean you have to stop having fun. I hope these senior swimmers won a Gold Medal for this outstanding performance!"
Click on the video image below or this link to view the video.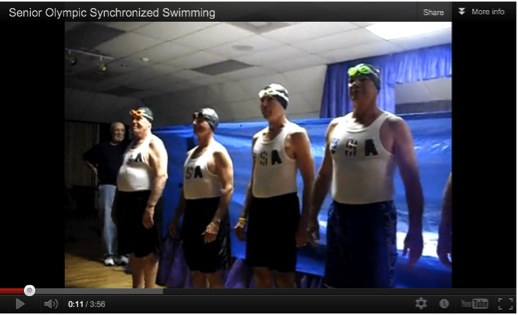 Now that's how to spend your retirement…having fun and being creative! I really appreciate these seniors for putting together such a unique and enjoyable show for all of our amusement.  I definitely give them all 10's! Did you laugh right out loud like I did?
Comments
4 Responses to "Comedy Video: Senior Olympic Synchronized Swimming"